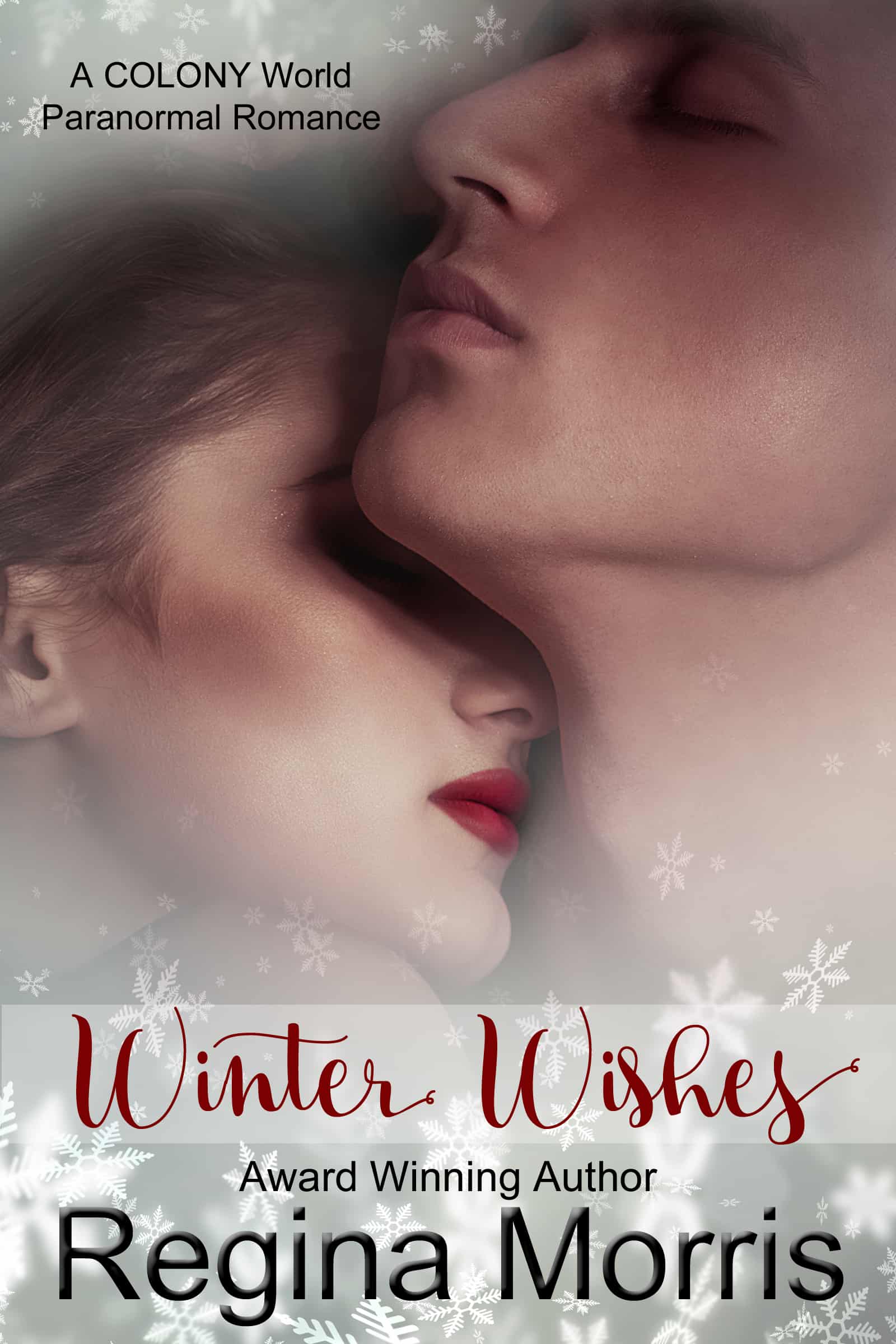 Winter Wishes
Summary: Sammy needs a holiday miracle. The Vampire Council is after him, he's falling in love with his best friend's mother-in-law, and there's artwork hanging on the wall that was stolen by the Nazis. Life is spiraling out of control for this Jewish vampire as he spends the Christmas holiday baking cookies and wrapping gifts for the needy.
Louise is busy with her charities and hosting her annual Christmas party. Putting a smile on her face proves difficult when her soon to be ex-husband arrives with a bimbo on his arm, her proposed divorce settlement is far from fair, and the sexy stranger she's starting to fall for believes she's a Nazi.
| | | | | | |
| --- | --- | --- | --- | --- | --- |
| | | | | | |
Read what others are saying!
"Regina Morris is a very talented story teller. Between the paranormal and romance aspects of this story it is one that I could not easily put down." – The Magic of Books Reviewer Amanda Barbee
"It was emotional, sexy and suspenseful."
"Why have I not read Regina Morris's books before now? I mean DAMN! This little holiday novella was chalk full of humor and incredible chemistry and perfect sizzling romance! I LOVED IT! I loved the characters. Not only were they fun but I adored watching them fall in love. And the antics that transpire in between made the story that much more special and entertaining.
Regina Morris won me over with this paranormal novella and now I am HOOKED! I can't wait to go back to see what I missed and to dive into these Colony series. It was addicting and entertaining and I really liked the writing. Winter Wishes delighted me and has me craving the holidays. What a wonderful treat!
Winter Wishes gets a TWINKLING FOUR AND A HALF SHOOTING STARS! I honestly want to kick myself for not reading these books sooner and I HIGHLY suggest if you haven't picked this novella up, you do so and prepare for a wonderful read. " -Marie B.
Want updates about upcoming books? Want to play games and win FREE stuff? Sign up for Regina's newsletter and play each month.